SpyderCat
RIP
4-May-2015
Palm Bay Weather
A Spydercat Production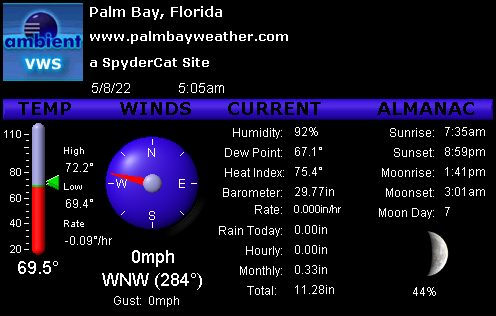 ---
Zama American High School Alumni Pictures, Yearbooks, Links, etc.
---
---
Interesting SPYDERCAT Photo Journals
San Antonio, Texas, in May 2001
---
W4RP Home Page
A Spydercat Production
Ham Radio Documents Online
These documents and lot's more are on my ham web site.
go to www.w4rp.com for the kenpro manuals and others.
---
A Spydercat Production